Continually developing and expanding our industry knowledge and techniques to allow for consistent and reliable service methods.
Horizontal Directional Drilling
Horizontal Guided Pit Drilling
Grade Drilling Wastewater & Stormwater
Need a Quote For Your Project?
Horizontal Directional Drilling
Horizontal Directional Drilling (HDD) allows for the installation of utility pipelines and conduits without performing open excavations. Horizontal Directional Drilling rigs are best suited for drilling services such as power, water, data communications. The advantages of directional drilling are:
Low impact on existing ground.
A single location area can be used to install different pipes.
Reduces the fractures to existing rock formations.
Reduces the contamination of groundwater pollution
Protects the ecosystem and adjacent areas.
Limited traffic and landscape disruption.
Ability to drill beneath surface obstructions or ongoing site operations.

Some techniques can be used to replace existing pipes.
Horizontal Guided Pit Drilling
Powerful yet compact, the pit drill rig is an ideal drill for installing water and services for projects with set-back or tight restrictions. Proven reliable and robust to cut through anything from mud, mudstone, clay, sandstone, limestone to papa rock. Pit drill rigs are specifically suited for:
Under roads or buildings etc for sewer or stormwater drainage
Hard to get to places like the bush
Remote development sites
Slips or unstable ground

Drilling through hard layers down cliffs

Low impact to landscape and environment.
Grade Drilling Wastewater & Stormwater
Content coming soon
Content coming soon
Content coming soon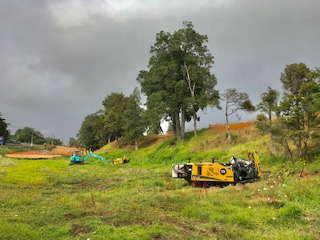 Project
Content coming soon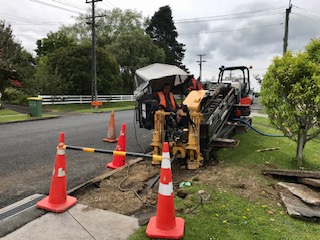 Project
Content coming soon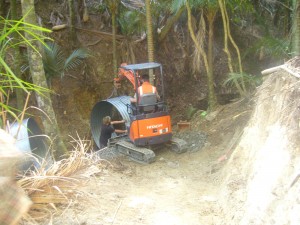 Building an ecological bridge
Content coming soon